Back to Stories & News
DENVER/July 8, 2019 – Kyle Offermann, Family Office Wealth Manager for Offermann & Associates Inc., is now a member of the board of trustees at Morris Animal Foundation. A supporter of the Foundation and its mission, Offermann brings to the board his expertise in finance and management. Morris Animal Foundation is one of the largest nonprofit organizations worldwide that funds scientific studies to advance the health and well-being of all animals.
"We are truly excited to have Kyle join our board of trustees. His knowledge and expertise will help guide us to achieve our mission," said Tiffany Grunert, President and CEO at Morris Animal Foundation. "Like all of our trustees, Kyle has a passion for making the world a better place for animals."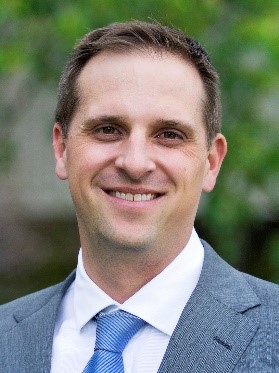 Offermann has been in finance for 19 years and currently manages a Family Office for a Colorado-based family, where he oversees a sizeable public equity portfolio, among other responsibilities. Prior to this, he performed different roles at Charles Schwab, such as financial advisor and internal sales. He began his career at Oppenheimer Funds.
Offermann received his Bachelor of Science in psychology and business from Regis University. He has also held the Certified Financial Planner (CFP) designation or 10 years.
"Animals are so important to my family and I'm honored to join this amazing foundation as a trustee," said Offermann. "I look forward to doing everything I can to help animals everywhere, in our homes here in Denver, and around the globe, live longer, healthier lives."
Morris Animal Foundation, headquartered in Denver, is one of the largest nonprofit foundations in the world dedicated to funding studies to improve and protect the health of companion animals and wildlife. During the last 70 years, the Foundation has invested $126 million toward more than 2,700 studies that have led to significant breakthroughs in diagnostics, treatments and disease prevention to benefit animals worldwide.
About Morris Animal Foundation
Morris Animal Foundation's mission is to bridge science and resources to advance the health of animals. Founded by a veterinarian in 1948, we fund and conduct critical health studies for the benefit of all animals. Learn more at morrisanimalfoundation.org.