Mousie's Legacy: Hope in the Fight Against Hemangiosarcoma
Danielle Walraven happily describes her pack of Italian greyhounds as Velcro dogs – they love to be on her lap, on the couch, snuggling in bed, getting under her feet, and basically being as close to her as possible. Her love of these miniature versions of greyhounds, and the health problems they can face, is what brought her to Morris Animal Foundation.

Morris Animal Foundation Launches Unite to Fight Animal Cancer Campaign
We not only imagine a world where all cancers are treatable and more cures possible, we are working hard to make that happen. 

Help All Animals Live Healthy Lives
When you donate today, the Blue Buffalo Foundation will generously match it up to $75,000 — making your gift go twice as far to help fund research that improves the health of all animals, and contributes to our Golden Retriever Lifetime Study.
At Morris Animal Foundation, we work every day to improve and protect the health of animals through scientific innovation, education and inspiration. We are committed to fighting animal diseases worldwide in species ranging from cats and dogs to horses and alpacas; amphibians and wildcats to anteaters and elephants.
Discover the advances in health we've made for these animals. 
Our Global Impact
Species helped by country/region

10 major diseases we study


$118 Million Invested
Our studies have led to significant breakthroughs in diagnostics, treatments and preventions to benefit animals worldwide.
20,000+
Species Benefit From Our Work
Our Partners
Our Partners help make the world a brighter place for animals.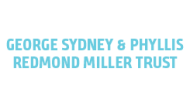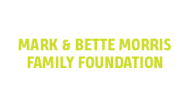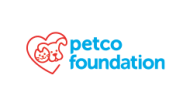 Make an Impact
Help advance the health of animals worldwide to give them a healthier tomorrow.
Honor Your Loved Ones
Your memorial or tribute gift to someone who has touched your life directly supports our programs and the health of animals around the world.