Back to Stories & News
DENVER/June 28, 2019 – Community leader Ann Becker Moore is now a member of the Board of Trustees at Morris Animal Foundation. A supporter of the Foundation and its mission, Moore brings to the Board her expertise in management and fundraising. Morris Animal Foundation is one of the largest nonprofit organizations worldwide that funds scientific studies to advance the health and well-being of all animals.
"We're thrilled to have Ann join our board of trustees. Her boundless energy and diverse background will help us advance our mission to bridge science and resources to advance animal health," said Tiffany Grunert, President and CEO at Morris Animal Foundation. "Like all of our trustees, Ann has a passion to improve the lives of animals, as well as a commitment to service."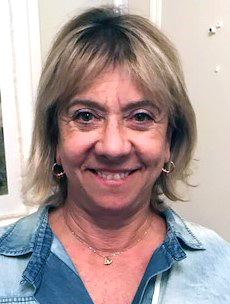 Moore is a seasoned events professional with a diverse background in corporate sales, vendor management, production and talent management. She was a member of the development team that successfully achieved a $131 million campaign to construct and open Jazz at Lincoln Center, in New York City. Moore also volunteers at the Animal Haven Shelter, which finds homes for abandoned cats and dogs in New York City and throughout its Tri-State area.
"I've supported Morris Animal Foundation since 2003 and am so honored to now join its Board of Trustees to do even more to assist it," said Moore. "Pets are very important members of our families and I look forward to using my expertise to make a better world for them, and animals around the world."
Morris Animal Foundation, headquartered in Denver, is one of the largest nonprofit foundations in the world dedicated to funding studies to improve and protect the health of companion animals and wildlife. During the last 70 years, the Foundation has invested $126 million toward more than 2,700 studies that have led to significant breakthroughs in diagnostics, treatments and disease prevention to benefit animals worldwide.
About Morris Animal Foundation
Morris Animal Foundation's mission is to bridge science and resources to advance the health of animals. Founded by a veterinarian in 1948, we fund and conduct critical health studies for the benefit of all animals. Learn more at morrisanimalfoundation.org.