Back to Stories & News
DENVER/November 4, 2019 – Morris Animal Foundation has received a $200,000 gift from the estate of Rosemary Kittrell, a well-regarded Atlanta criminal civil rights lawyer.
Kittrell had a passion for all animals, but cats in particular. Her first gift the Foundation, in 2006, was made in honor of her cat Little Fella. While half of her estate gift will be allowed to support projects for any species, the other half is specifically directed to fund feline health studies.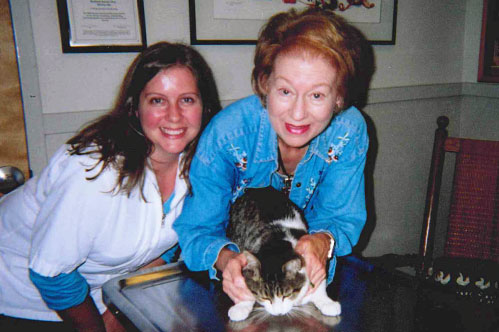 "We are truly grateful to Ms. Kittrell for her generosity in making this estate gift to benefit cats and other animals around the world. Legacy gifts such as these are enormously important to our mission as we strive to grow the number of studies we fund to address critical animal health issues," said Ryan Welch, Morris Animal Foundation Chief Development Officer.
Kittrell passed away on September 13, 2018, at the age of 78. During her career, she was worked with IBM, the Kilpatrick Cody law firm, the Georgia Supreme Court and the Prosecuting Attorneys' Council of Georgia. She was a graduate of Agnes Scott College and Duke University School of Law.
Morris Animal Foundation is one of the few nonprofit, global organizations focused on improving the health of animals, including dogs, cats, horses and wildlife. As the cost of conducting groundbreaking scientific research continues to increase, the Foundation remains dedicated to its promise to fund outstanding research and support excellent scientists who hold the keys to a healthier future for all animals.
About Morris Animal Foundation
Morris Animal Foundation's mission is to bridge science and resources to advance the health of animals. Founded by a veterinarian in 1948, we fund and conduct critical health studies for the benefit of all animals. Learn more at morrisanimalfoundation.org.