Back to Stories & News
July 17, 2018 – It's there. Beating away minute by minute, hour by hour, day by day and year by year. It's so easy to take for granted, until something goes wrong. In fact, heart disease is a leading cause of death in people, and heart disease is a health concern for our pets, too – particularly mitral valve disease, the most common heart health problem diagnosed in dogs.
Mitral valve disease (MVD) accounts for a whopping 75 percent of all heart problems diagnosed by veterinarians – that's more than all other heart diseases, in both cats and dogs, combined.
As a veterinary cardiologist, Dr. Kate Meurs is intimately familiar with MVD. Dr. Meurs, recipient of the Mark L. Morris Jr. Investigator Award and a faculty member at North Carolina State College of Veterinary Medicine, is studying the genetics underlying MVD in hopes of finding genetic variants associated with disease development. Once identified, she wants to use the information for both prevention and treatment.
Heartbeats
The heart is a specialized muscle, designed to fill with blood then contract, ejecting blood to begin its journey to all parts of the body. Inside the heart, valves help blood flow in the proper direction.
The mitral valve separates the left atrium and the left ventricle. As the valve degenerates, blood can flow backwards through the valve, resulting in volume overload on the heart and a decrease in blood flow out of the heart into the body. This irregular flow is often referred to as a heart murmur.
A newly discovered heart murmur in a middle-aged or older dog can be a tip-off that MVD is developing and signals the need for more advanced testing, such as a chest X-ray or echocardiogram. MVD is most common in small breed dogs, with Cavalier King Charles spaniels, Yorkshire terriers, dachshunds and miniature poodles the top four dog breeds affected.
"There is considerable breed variation in when the disease is first diagnosed and how the disease progresses," said Dr. Meurs. "The good news is that most dogs with MVD don't die of this disease, and many dogs live comfortably, even if they need medication."
Early Diagnosis and Treatment
Although serious, MVD is treatable. Knowing the signs to look for and getting prompt veterinary care are key to helping your dog thrive with MVD.
Common signs of MVD include:
Coughing
Exercise intolerance
Increased respiratory rate and effort
Fainting
Medications used to treat MVD include:
ACE inhibitors
Diuretics
Pimobendan
And, while you are tending to your dog's heart health, know that Morris Animal Foundation is continuing to fund studies to advance heart disease prevention, diagnosis and treatment. Learn more about our heart studies at morrisanimalfoundation.org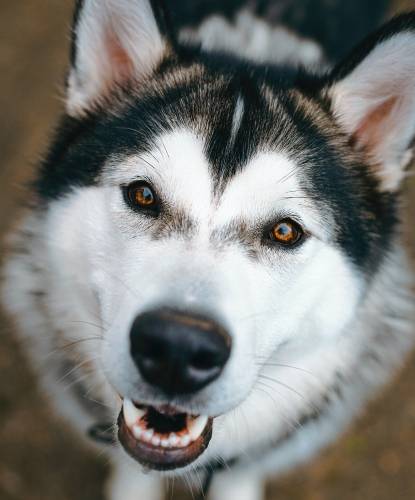 Subscribe to Our Emails!
Want to hear about animal health breakthroughs? Sign up today to receive the latest in AnimalNEWS and other updates from the Foundation.