Back to Stories & News
Updated January 12, 2023 —Betty White Ludden was an advocate for species around the world, giving them a voice when they needed it most. At Morris Animal Foundation, we strive to honor Betty's legacy every day by funding research to provide the best possible veterinary care for the animals in our homes and in the wild.
For more than 50 years, Betty not only donated her time to Morris Animal Foundation as Trustee, Board President and spokesperson for the research we funded, she also was a donor. Betty personally sponsored more than 30 Foundation-funded animal health research studies that led to breakthroughs in disease diagnostics and treatments for cats, dogs, horses and wildlife, as well as advancing policies that helped protect vulnerable species.
Her support led to:
Major breakthroughs in postsurgical pain management for dogs, cats and horses
Increased legal protection for sea otters in California and the establishment of a research program focused on reducing sea otter mortality
New information on genetic mutations that cause bone and other cancers in dogs
New insights on how to improve the diagnosis of congestive heart failure in dogs and the prevention of deadly blood clots in cats with heart disease
Identification of genetic mutations associated with serious horse health problems and the development of genetic tests for common diseases affecting horses
Launch of a major canine cancer campaign to fund research into preventing and treating cancer in dogs
Innovative ways to improve the health and well-being of shelter cats, lending her voice and support to a successful Happy, Healthy Cat Campaign
Establishment of the Betty White Wildlife Fund, which provides wildlife researchers necessary funding to solve today's pressing health problems in birds, reptiles, amphibians, land and ocean mammals, and even tiny invertebrates
"I've loved all animals my entire life, and it breaks my heart to see them suffer," said Betty in an earlier conversation with Morris Animal Foundation staff members. "I feel fortunate to have been involved in improving animal health … and I was honored that Morris Animal Foundation would dedicate this special fund in my name."
In celebration of Betty's life-long advocacy for animals and her giving spirit, consider donating today in commemoration of her 101st birthday to the Betty White Wildlife Fund. Grants awarded through the fund support studies to improve the health and well-being of wildlife around the world, including dolphins and sea lion pups, and critically endangered species such as saiga antelope.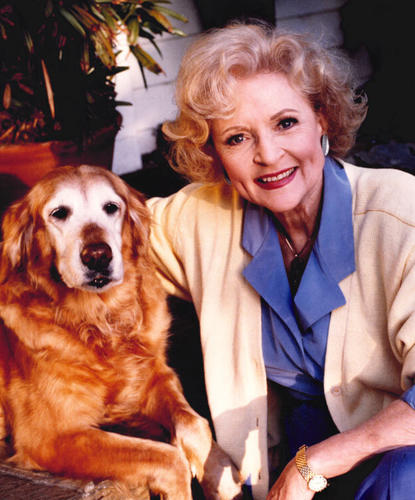 Honor Betty White's Legacy with a Gift
Betty devoted her life to improving the lives of animals. If you'd like to honor her legacy, consider making a gift to the Betty White Wildlife Fund today.