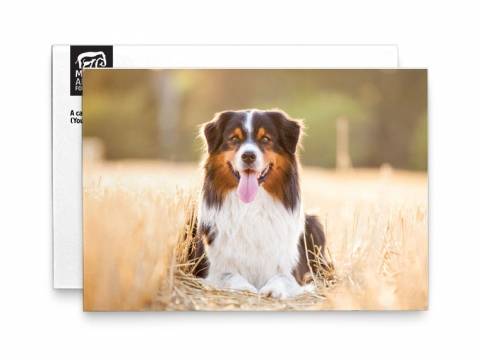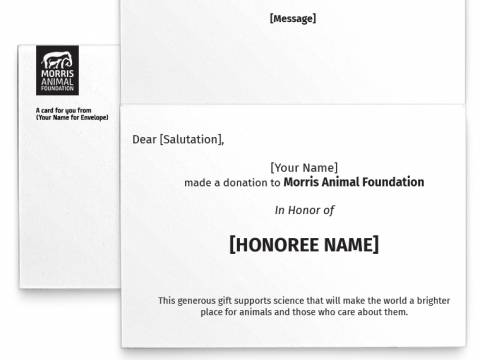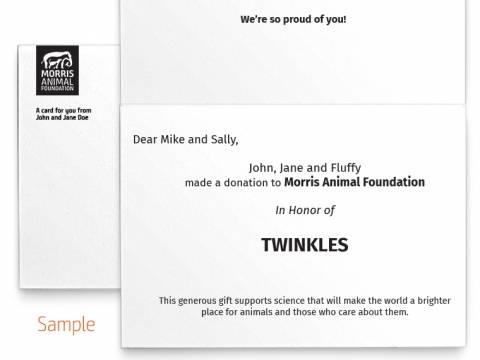 Dog Photo Honor Card
Recognize someone who has touched your life or celebrate a special occasion with an honor card. With a gift of $10 or more, we will send the recipient this personalized card announcing the gift made in their honor.
Please allow up to two weeks for processing and mailing. If you need immediate assistance, please contact us at 1-800-243-2345, option 2.