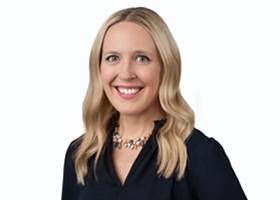 Amy Bailey
Chief Marketing Officer
Amy Bailey leads marketing and communications for the Foundation. After two decades of advertising and branding experience across a range of industries and product categories, from tourism attractions and banks, to ski resorts and consumer goods, from start-ups to global billion dollar brands – Amy found her passion in mission-driven marketing.
Prior to joining the Foundation, Amy led strategic marketing efforts for Children's Hospital Colorado, with a focus on driving national reputation through the stories of scientific research and innovation advancing pediatric medicine, demonstrating the power of research to save lives. Amy now focuses this experience and passion toward driving awareness of the transformative work of Morris Animal Foundation, demonstrating the power of research to improve the lives of animals.
Amy lives in Colorado with her husband Brian, two children, Webb and Sebastian, and an Australian shepherd named Bear. Together they enjoy hiking, camping, skiing and traveling.