Sweet Zuma was found in a parking lot across the road from the harbor in Dana Point, Calif., by people who took him to the local shelter. At the shelter, he was the kitty in a cage by the door, meowing and reaching out to nearly every human who passed to get him out of there! And a kind lady with a grieving cat at home did exactly that. After Clawed hissed the rules to him for an hour, the two of them curled up together on the couch. From that first day, Zuma was kind, loving and peaceful -- except to mice. He was a superb mouser in his youth. He loved watching the world from windows and doors, though he hid when any humans but his entered the house. The cat sitters never saw him except in photographs. He preferred chicken over any other food, and he liked being sung and read to. He kept himself impeccably groomed, the better to show the white fur on his back in the shape of a crescent moon. Twice he cheated death, bouncing back from attacks of chronic kidney disease that landed him in the hospital, where he was a favorite among the vet techs who cared for him. The vet said that Zuma never realized how sick he was -- he just kept going, powered by love for his human and the feline brother he raised, Maui, who nurses his sadness by sleeping in Zuma's bed. Though we mourn him now and will miss him always, we learned so much from him about the power of serenity and deepest love. The Rainbow Bridge surely is an even brighter place today with him there. 
Love and Light
Beloved Friend
Baby cat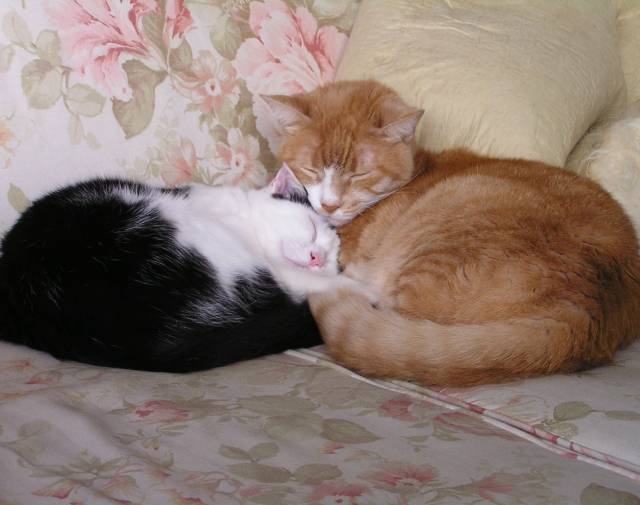 Remembering and honoring you every day, in many different ways
The journey through grief is different for everyone, but we know support, community and sharing stories help make the experience one of remembrance, renewal and even celebration of the life lost. We hope you find comfort in the memorial you've set up for your companion and encourage you to share with family and friends so they can show their love and support.