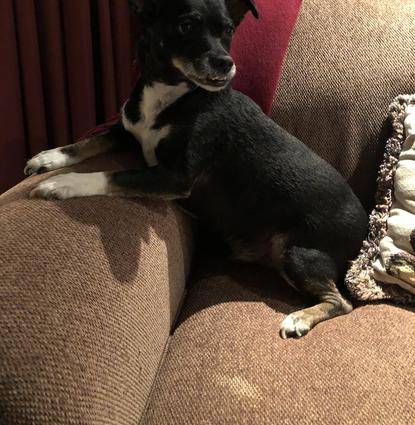 I fell in love with Zippy when I found his photo on the local animal shelter's website when I decided the time was right to adopt a doggo. Maybe he sent the message to me telepathically because as soon as I saw him and his funky underbite I put in my request for him instantly!  

He was a street dog in Los Angelos, picked up, and brought to Salem, Mass for adoption.  Massachusetts is a "no kill" shelter state!  Why they named him Houston, I'll never know.  The speed in which he ran was amazing!  He zipped around like a blur!  Hence, the name Zippy : )
Zip was a funny guy!  Like, when we ate, he'd stare at us but if we looked at him, he turned his head quickly as if to say … "What? I wasn't watching you eat, hoping you'd save me a bite! Nope, not me.  Just sitting here minding my own business.  Carry on.  But don't forget I love everything on your plate"! 
He did so many things that made us laugh!  I love him for so many reasons, although cuddling wasn't one of them.  He just wasn't a cuddler.  But that was ok, he'd sit next to me on the couch, head on the pillow, and fall asleep for awhile.  Good enough for me!  
About two years went by when I thought he was choking!  I tried Heimlich on him but he went limp. So I put my fingers down his throat to try to remove anything in there and he came to!  WHEW!!!  I thought I lost him!  But he went on his way to get a drink of water.  I hugged him so hard that night!  Just a few nights later the same thing happened!  He didn't go limp this time but honked like a goose.   He went to the vet the next day.  I was told he had a collapsing trachea and a heart murmur.  Bring him to a cardiologist.  They recommended one and I made the appointment for that day.
Zippy had (along with the collapsing trachea) CHF.  I was so scared!  But the doctor was awesome, comforted me, and said Zippy would do well on medications.  That was a relief for both of us, even though Zippy probably didn't understand.  He just wanted HOME!
Zippy had an almost normal medical life.  As he got older, his trachea collapsed more often.  He did his usual cough and honk and went on his way.  But by now (2022) Zippy was anywhere between 13-15 years old.  His age when we adopted him was guessed by his teeth.
Which brings me to this week.  Tuesday morning started out pretty much normally.  But as the day went on, Zippy began acting strangely.  He seemed to not be able to get comfortable.  Then he began ignoring me when I called.  Then the panting began.  It was a HOT day and I thought maybe that's why he was panting.  But he didn't want to go inside.  Then my boyfriend came home from work.  We called the vet but he was closed.  His message left an emergency number for a 24/7 animal hospital.  I called, they said bring him right in.  We did.
When we got there they took him immediately to an oxygen room for an assessment.  A few minutes later, the vet came to us saying "Nothing can be done to help Zippy, his heart is too damaged". Now I'm hysterically crying. What I thought I heard next was … "We could only give him a sedative, his veins are too weak for intravenously euthanasiation". NOOOOOOO! It was all I could say!  I didn't hear the part where the vet said Zip died in his own.  They asked if I wanted to see him and I said yes!
I was brought to him.  He laid on the table and I just talked and talked to him.  Telling him not to be scared, telling him everyone who loved him by name, and sang my song to him, "Zippity Doo Dah".  The vet behind me cried too.  The other vet said he was gone.
He was gone.  My little Zippy was gone.  Forever.  I just stared at his face and couldn't stop.  Was I imagining this or was I really looking at what Zippy looked like?  Zippy looked BEAUTIFUL!!!  His fur looked soft and shiny!  He looked like he had a smile on his face!  He looked like a puppy!  A happy, healthy little puppy taking a nap!  Was I actually seeing this or were the tears distorting my vision?  
To anyone who should read this, believe me.  That's what I saw.  Devine intervention to show me Zippy was at peace?  Or ZIPPY showing me he was at peace?
I cried all week.  It's hard not to think he'll get up from the couch and greet me at the door.  I think of Zip at almost everything I look at.
Ahhhhhh … Zippy.  I'll never (nobody will ever) stop loving you and I'll forever miss you.  
Until we meet again … gingie. 
Funny little guy
My buddy
Zip = Love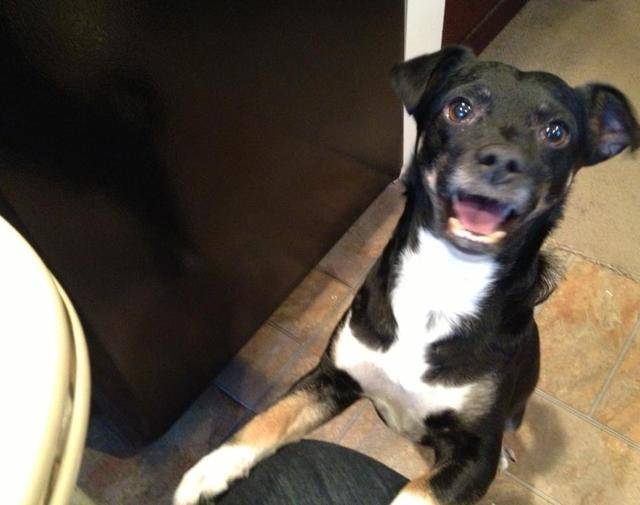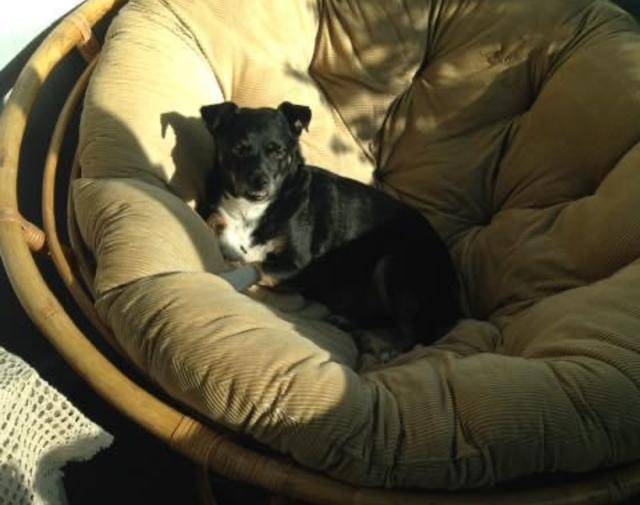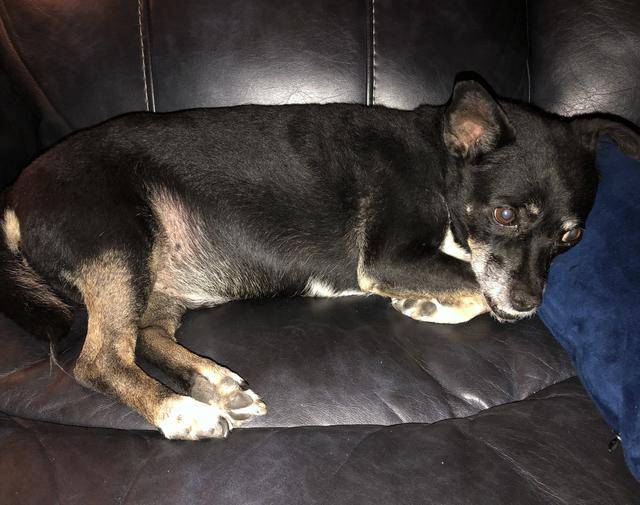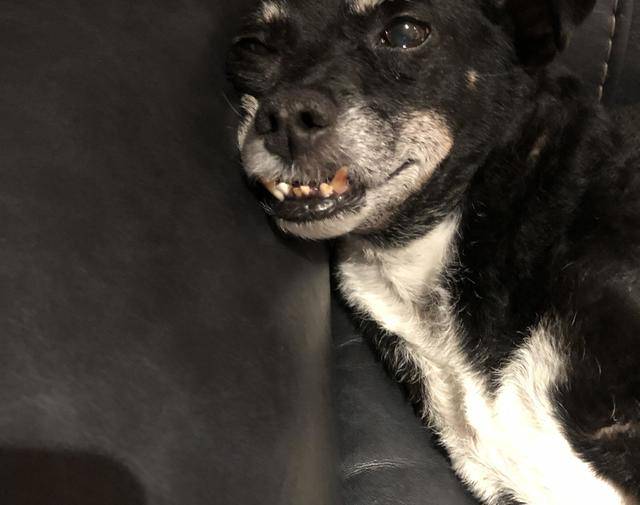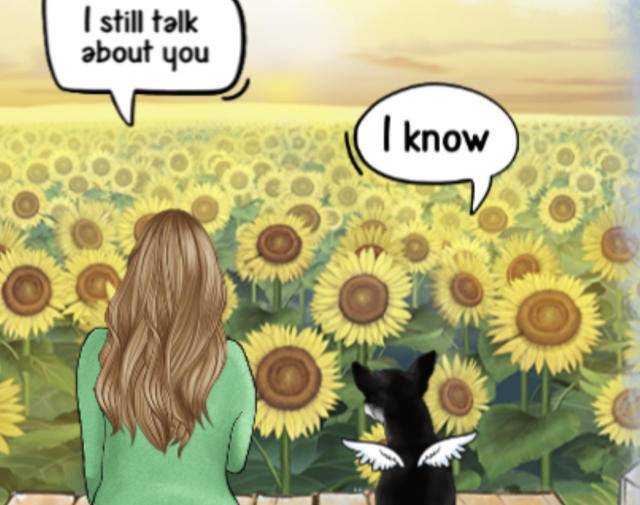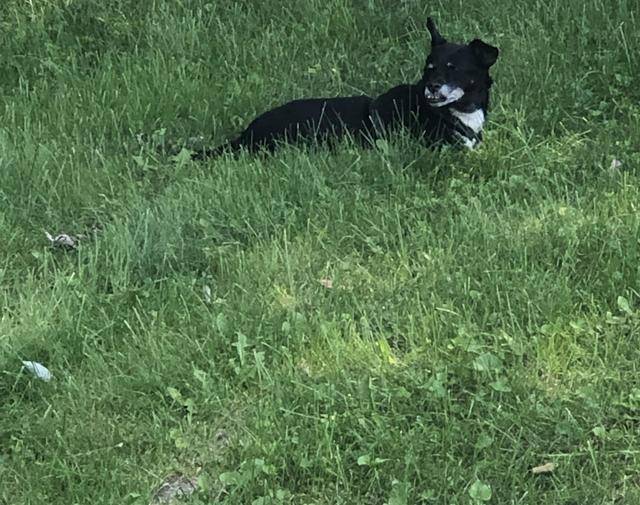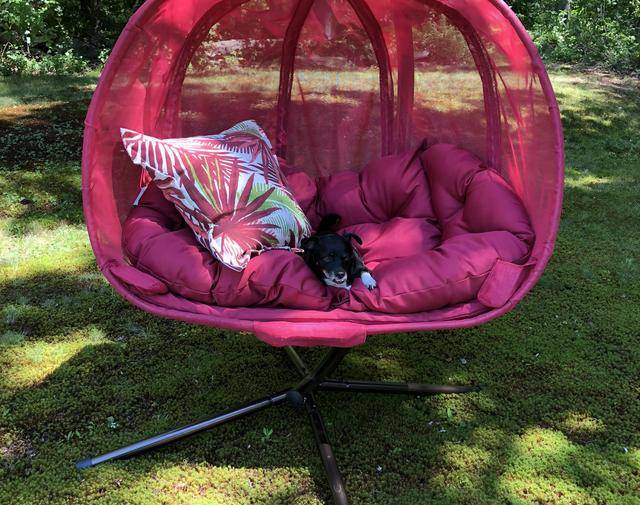 Remembering and honoring you every day, in many different ways
The journey through grief is different for everyone, but we know support, community and sharing stories help make the experience one of remembrance, renewal and even celebration of the life lost. We hope you find comfort in the memorial you've set up for your companion and encourage you to share with family and friends so they can show their love and support.