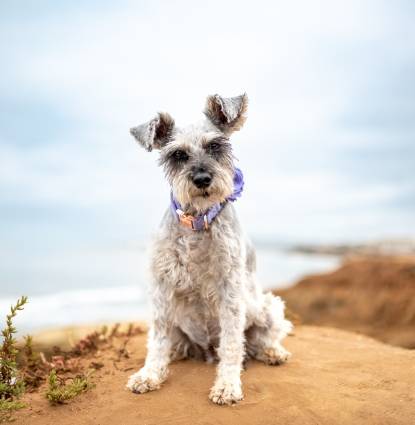 Lagertha, so legend says, was a Viking Warrior Queen, this also happened to be one of Schooner's nicknames, not because she was a warrior queen, but because she loved her daily walks. She loved them so much that when the walk turned back to home, she would 'lag behind,' hence 'Lagertha.' On her final day on this earth, little 'Lagertha' did not want to go for a walk at all, that was when her Pawrents knew something was seriously wrong with her.
Schooner (pronounced Skooner) was adopted 11 years ago, her Dad had grown up with schnauzers and had a hankering to have one of his own. Of course, Mum agreed and set out searching for the right one. Mum saw an ad and they drove to check out this little bundle of gray fur. The lady who had Schooner said she had been found wandering the streets and was positive she had escaped from a puppy farm. This lady was very kind and helped rescue many local stray pets off the street, and after no one claimed Schooner for six months, she was ready for Schoons to find her forever family. She had a different name at first, but since she had been brought into a boating/sailing/fishing family the name change to Schooner was pawfect - a schooner is an elegant sailing ship - ready to run like the wind when it's sails are billowing - just like Schoons, ready to run and enjoy life.
It wasn't long before Mum and Dad knew they had found the most pawfect schnauzer, as it was pretty clear Schooner loved being on the water. She learned quickly how to sail, how to SUP, how to canoe and how to help Dad catch fish. One of her favorite places was to sit on the step of the boat and look down for little fishes swimming around. Dad even bought a special green light to attract fish, and we have many photographs of Schoon's little head peering down looking for them in the water under the boat. She was THE most pawfect boat dog there ever could be.
Schoons took her Pawrents and family members on many walks to raise funds for Cancer, Alzheimer's, Miniature Schnauzer Friends Rescue, Tripawds Foundation, SchnauzerfestUK and many global animal rescues. She even organized collections of food and goods for shelters and rescues which were close to Mum's heart. Schoons was a proud member of @dogsgainstbaths gaining the level of Regional Branch Manager. She upheld every rule, especially the one saying 'pups helpin' pups.' She proudly took part in all events and donated to many worthy rescue pup causes, by supporting fellow dab members' fundraisers.
The last six of Schooner's years was fighting adenocarcinoma cancer with numerous surgeries, radiation and chemo twice. After the radiation sessions and surgery in 2022, she was given 6-8 months more life, so her parents decided to go on road trips for Schooner to enjoy. They set off exploring on road trips to Utah, Colorado, Arizona, Washington and even Canada! So they truly made her end of days the best you could ever imagine!
Mum, Dad and the pups - Schooner had a brother called Nelson - were on their way back home from Washington, where they had all been staying for a month for Dad's work. Schoons had been a little out of sorts those last few days. She had been vomiting and lethargic and not eating. It was thought it might be car sickness. They stopped on the way home in Sacramento at 4pm and decided to take her to the emergency vets at 7pm, something was definitely wrong with little Lagertha. It was found she had Hemangiosarcoma, this is a deadly cancer for dogs. The cancer tends to grow and spread rapidly, rarely giving the owner any clue their dog is harboring a deadly disease – until it suddenly strikes. Schooner had multiple tumors on her spleen and liver. Her abdomen was full of blood and that explained why she'd not been feeling well, throwing up and not hungry. The doctor didn't think she'd make it through the night, nor advised medicating her so they could drive home. So they made the decision to free her from the now obvious pain she was in and clearly hiding. 
Schooner left for the Rainbow Bridge on May 7, 2023, she was free of that damned cancer at last and there she met up with all of the other schnauzers who's lives we enjoyed down here and are now up there running pain free, watching down on all of us who loved them and they're waiting to be by our sides again. Of course, they miss us down here as much as we miss them up there, but they send signs for us to see to cheer us up, and do their best to help shake off the sadness our hearts have taken on.
Schooner had been a true fighter of cancer right to the end, and sadly it wasn't the adenocarcinoma cancer she'd been battling that took her, so perhaps she was a warrior queen after all.
It was at the above link on the Morris Foundation's website that we found out more about hemangiosarcoma, the cancer that took Schoons. We also found out that they 'strive every day to make the world a better place for animals,' and one goal is to 'help animals live long and healthy lives. They are a huge proponent of cancer research not only for dogs but for all animals and this is why we would like donations to be made to this organization in Schooner's Memory. Each donation made by June 30th, 2023 will be matched. 
Schooner, with your kindness, can continue her fight against cancer while looking down from The Rainbow Bridge. 
 

-Grammags
Big Sister
Warrior
Best Friend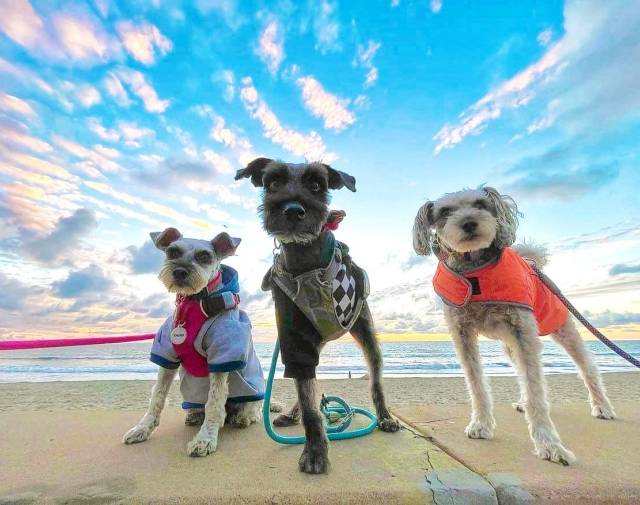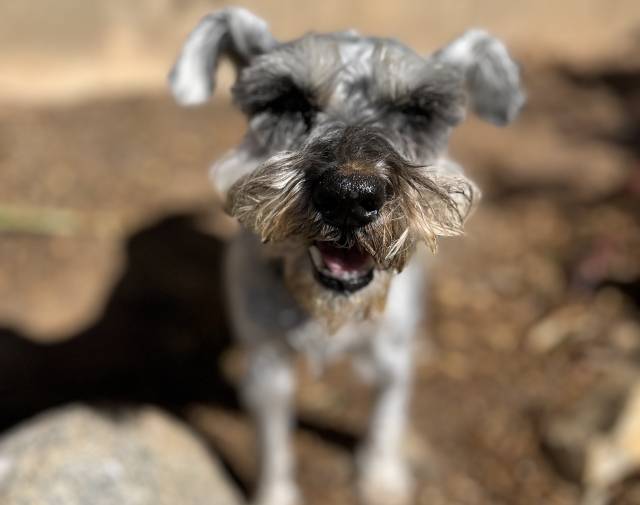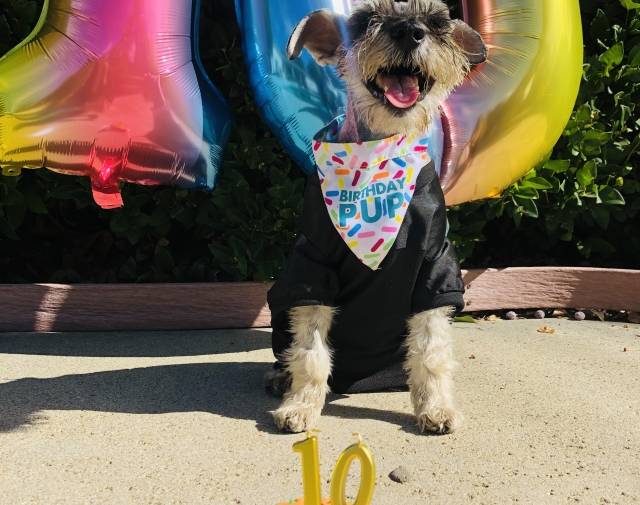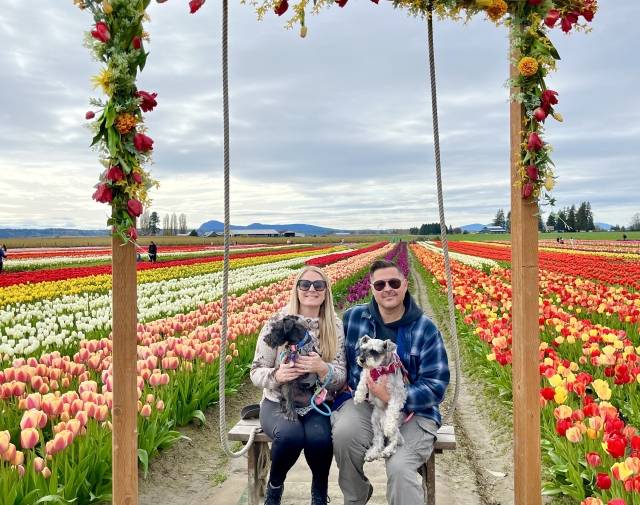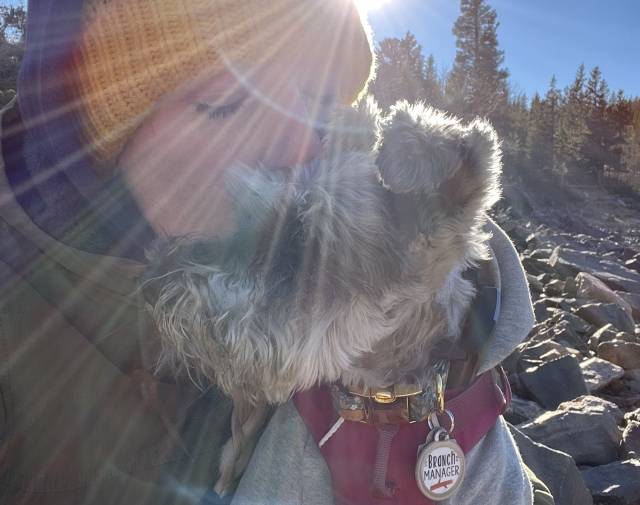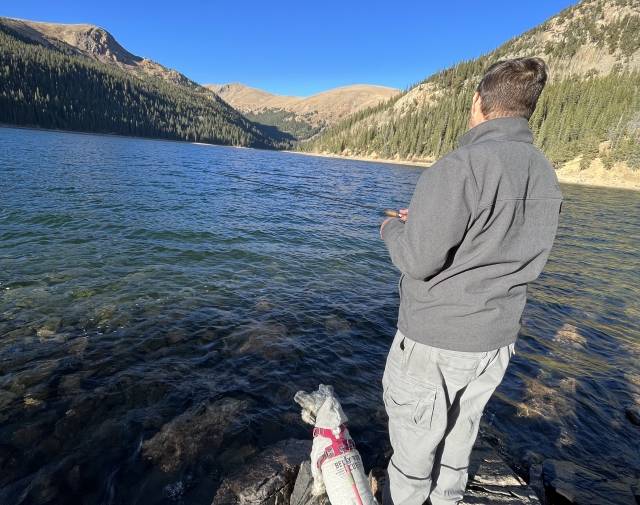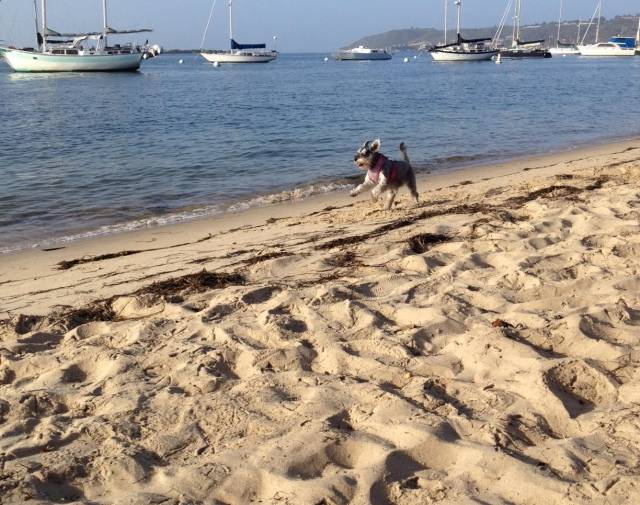 Remembering and honoring you every day, in many different ways
In loving memory of our wonderful friend, Schoons, still giving and helping the world even after she's left it - you will be missed incredibly, but boy did you leave a mark that will be around forever.
We love you & the fam.
ALL our love,
Kennedy, Sashi & mom (Caroll Pretty)
We are so heartbroken to learn the news of sweet Schooner's passing. In the short time we've gotten to know her, we've fallen madly in love with her. She was a fighter and inspiration for living life to the fullest and loving (family, friends, community) even harder. Our condolences to Schooner's family – may her spirit continue to live within you and may you find peace in all the memories and love you shared together.
Jenn & Matcha
For all the Mom and Dad, and Grams, and brothers and sisters and people who feel as if they are family, we are so proud of Schooner and her vigorous fight against her initial cancer diagnosis. To have a totally unknown cancer take her so swiftly from all her Family is a terrible blow to us all. ... In some way, I'm hoping that the donations here will enable science to better understand this disease, and eventually conquer it. Bless you, Schooner, and Mom and Dad and Grams, and brothers and sisters and the rest of us who are your brothers and sisters, too. Love, Alice
Sweet family. Sending you love for your warrior princess. May you always remember the joy and love that she brought to your lives.
@lillypad_theschnauzer
In memory of the sweetest girl and her lovely family.
From Rebecca, Archie & Clementine at Folktails
April Brigandi donated in honor of Sweet Schooner
Endert Family, my heart is beyond broken for you all. I loved watching sweet Schooner's escapades over the years and she brought so much joy to those of us across the country who got to know her through Instagram. My thoughts are with you all as you mourn her leaving. There is never enough time with those precious fur souls we have the privilege of loving and calling members of our family but I pray your memories carry you through the grief. Sending so much love and hugs from Dexter and I. - Kristin Ellis
May the memory of Schooner live on 💔🙏🏽🌈
The journey through grief is different for everyone, but we know support, community and sharing stories help make the experience one of remembrance, renewal and even celebration of the life lost. We hope you find comfort in the memorial you've set up for your companion and encourage you to share with family and friends so they can show their love and support.