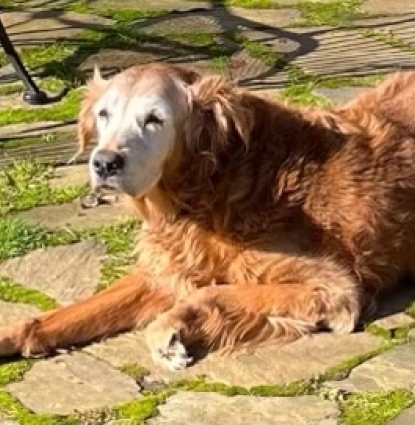 Honoring my friend, Linda's beautiful Golden girl - Sophie…who crossed the bridge at 15 1/2 years old on Friday 2/17/23. After a not so great start living with a backyard breeder for over 3 years, going into rescue & having 2 failed adoption attempts, she finally found her "home" with Linda's family. While their hearts are heavy right now, there is comfort in knowing that sweet Sophie had a wonderful life, a peaceful passing and left a treasure trove of love & memories behind. Thank you, Linda, for adopting Sophie & loving her so much.
Best Friend
Missed Greatly
Beloved Companion
Remembering and honoring you every day, in many different ways
The journey through grief is different for everyone, but we know support, community and sharing stories help make the experience one of remembrance, renewal and even celebration of the life lost. We hope you find comfort in the memorial you've set up for your companion and encourage you to share with family and friends so they can show their love and support.