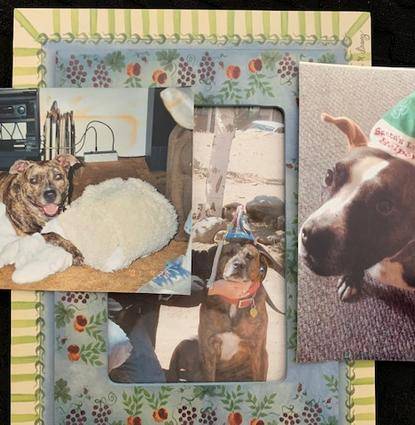 Lucy, Lola and Lee Lerner
My husband and I rescued abused pibulls and turned them into the best dogs.  All three were such great dogs and ambassadors for the breed.  Lee became a champ on the agility course.  Unfortunately, cancer got all three of them. 
Family Member
So Smart
Best Companion
Remembering and honoring you every day, in many different ways
The journey through grief is different for everyone, but we know support, community and sharing stories help make the experience one of remembrance, renewal and even celebration of the life lost. We hope you find comfort in the memorial you've set up for your companion and encourage you to share with family and friends so they can show their love and support.