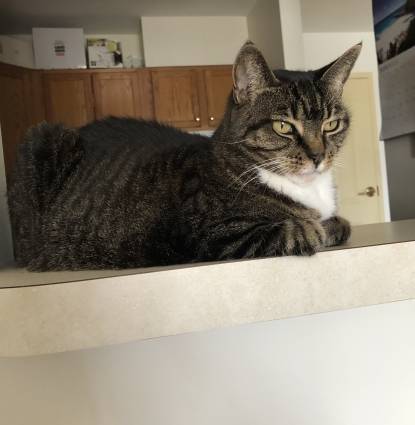 Katy came into my world August 2011. She was timid at first but mainly because she was sick from being in the shelter. She pulled through and became a love bug. She was a typical cat. Sat on my lap when she felt like it. Wake me early for her breakfast. She loved lying in the sunshine. She was not a typical cat in the fact she couldn't care less about boxes. She loved to go out into the hallway of my apartment floor, but no one could be around or she'd run back in. She would run and hide if anyone knocked on the door, but if it was a friend, she'd eventually come out and say hello. Her passing was quite sudden, and I miss her dearly. Katy Purry, 2/23/2009-01/10/2023.
Baby girl
Missed Greatly
Beloved Companion
Remembering and honoring you every day, in many different ways
The journey through grief is different for everyone, but we know support, community and sharing stories help make the experience one of remembrance, renewal and even celebration of the life lost. We hope you find comfort in the memorial you've set up for your companion and encourage you to share with family and friends so they can show their love and support.