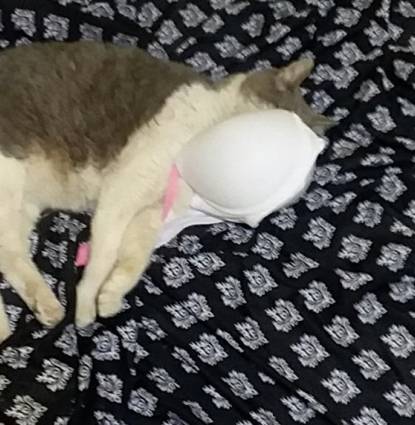 I rescued Jack in May of 2002 from some kids who were throwing him off a balcony. He was just a baby then. It really pissed me off these asshole kids enjoyed hurting a kitty that didn't do shit to them. But instead of going to jail I took their kitty and told them to fuck off. I had just turned 18 and started dating this guy. Of course the guy ended up in prison and we were married a few days after his release. The boys later and I've been happily divorced since 2012. And through it all, Jack was there. He loved to be stretched and riding on my shoulder like a parrot. He also refused to be an indoor cat. I didn't like letting him outside but he wouldn't take no for an answer. Despite moving many times he always made it home. Probably because he knew I always had doritos for him. He loved potato chips but doritos were his favorite. He would somehow get the chip clip off the bag and find a way in. All you could see is Jack butt and tail hanging out of the bag. He was my first born. If it wasn't for him, I most likely wouldn't be here today. I was close to taking my own life until he snapped me out of it. I couldn't be selfish and leave him alone. He needed me. I was the only one who understood him. He was a very unique cat. He ate cat food by picking it up with his paw and putting it in his mouth. He saved other cats by beating up huge dogs. He even went after a great Dane! 
One day shortly after finding a tiny baby kitty in a bush, I noticed Jack was acting odd. He also lost a lot of weight in just a short amount of time. I babied him. Fed him in bed and let him rest. After a few days he started improving. I was afraid I'd have to take him to the vet and make some impossible decisions. Thankfully I didn't have to. He started feeling better and getting back to himself. He stopped losing weight but wasn't gaining any either. Then one day he begged me to let him out. Then demanded I let him out. I had this odd feeling that I can't explain. I told him ok and opened the door. That's the last time I saw him. If it wasn't for that tiny kitten we found in the bush, I don't think I would have survived losing him. I believe he brought Trixie into my life when it was close for his time. Now they are both gone and I'm so totally lost. I'm hoping this memorial will help. I love and miss you just as much today as I did the day you left. I'm not so sure about that whole time heals crap. It's been 5 years since you left and the pain is still just as bad. 
Dorito addict
Unforgettable
My 1st baby boy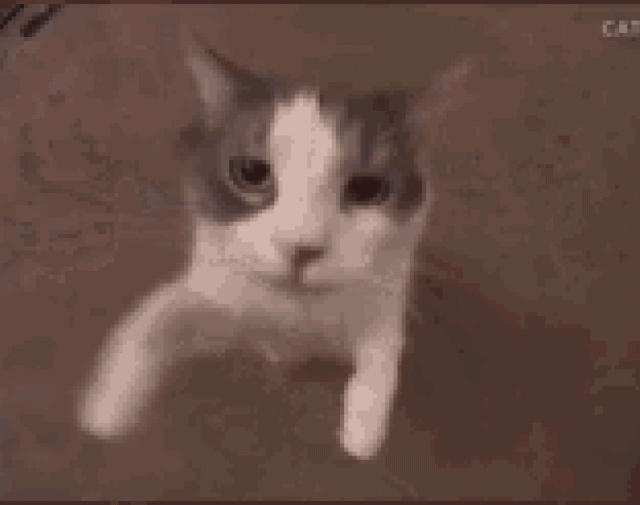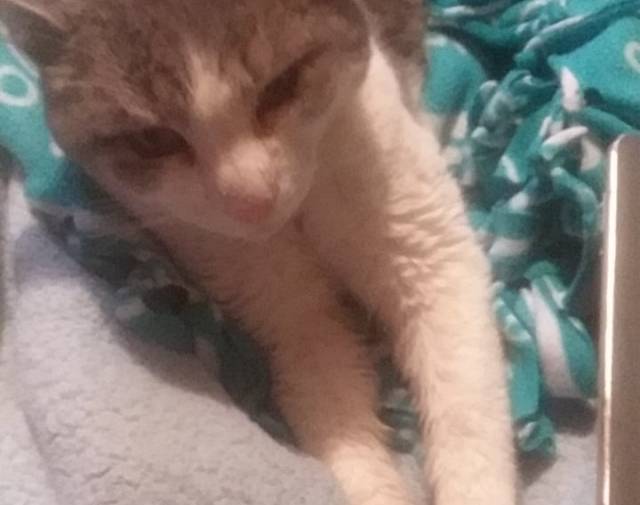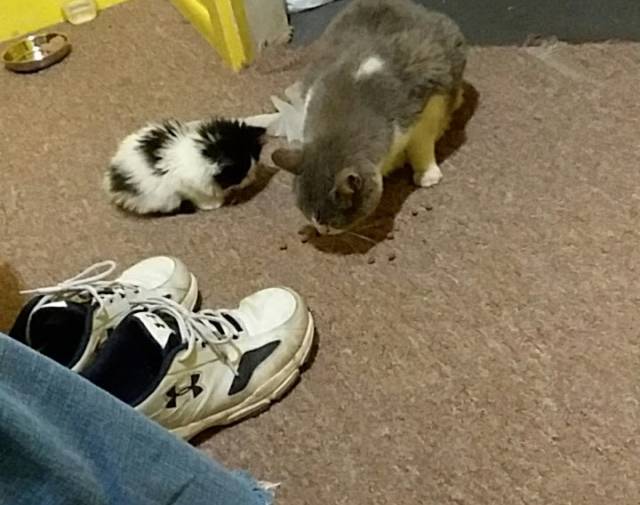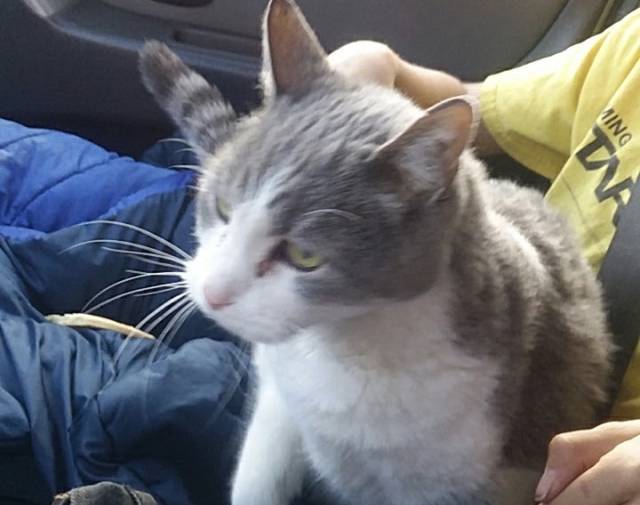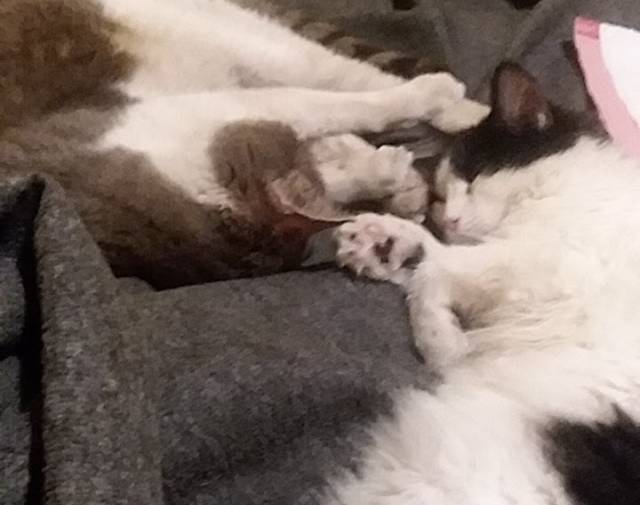 Remembering and honoring you every day, in many different ways
Donald Hasvold donated in honor of Jack
Donald Hasvold donated in honor of Jack
The journey through grief is different for everyone, but we know support, community and sharing stories help make the experience one of remembrance, renewal and even celebration of the life lost. We hope you find comfort in the memorial you've set up for your companion and encourage you to share with family and friends so they can show their love and support.