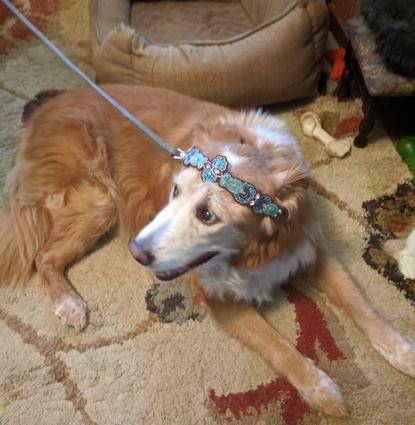 This is my cousin Issy - she was a puppy born after Hurricane Katrina. She turned 16 this January and passed away this May.  She was such a good girl and even with losing her hearing and all her hip issues from cancer, she still had her walks every night.  Her mommy and daddy were my Auntie Fran and Uncle Bob - they miss her so much.  I know she is in Heaven with all my other cousins and all the sisters my mommy lived with before me.  I'm 13, it's nice to know I have such a big family waiting when I cross the Rainbow Bridge - not soon I hope.
Remembering and honoring you every day, in many different ways
Issy was so beautiful, condolences to you
CA Keller donated in honor of Issy
The journey through grief is different for everyone, but we know support, community and sharing stories help make the experience one of remembrance, renewal and even celebration of the life lost. We hope you find comfort in the memorial you've set up for your companion and encourage you to share with family and friends so they can show their love and support.