Our big girl had to leave us after battling osteosarcoma for 18 months—almost as long as her beloved Michael battled the same disease. 
Darla came to us after a slow consensus that she would fit in our family. At the Athens Animal Control she was a snappy rowdy puppy. Once adopted she was still aloof but quickly developed her lifelong penchant for soft surfaces and chew toys. 
She got into many shenanigans over the years. 
She loved the lake though her dense body and little paws weren't made for swimming. Her life vest made her unstoppable and she would swim all day. However, she was anxious others didn't have one so she would panic and try to "life guard" other swimmers who got too near. 
She'd get out to wander the neighborhood and make friends by interrupting some little girls' outdoor tea party or finding where all the outdoor cats were fed. 
Vet visits for eating the wrong things were common (rat poison then a whole bag of dog food). Then the vet visits started to be because she'd worn out her old legs with a CCL tear and then eventually developed bone cancer. 
Each of her 11 years she got bossier and bossier. She wanted what she wanted and she got it. Snarls Barkley was chattiest at 5pm for dinner and 8pm for her nightly Kong. She made it known when she wanted outside and when she had earned a treat for coming inside and when she needed the covers pulled up so she could get under them and when she thought Mom or Dad could be sharing more of their snacks. Those ears could hear a chip bag from anywhere in the house. She was rugged and rowdy but God forbid you tried to get her to go outside in the rain. 
She also was the big love that pit bulls are said to be. She was fiercely loyal to our family and made it known she was happy whenever we were there. She was always eager to cuddle or at least sit at your feet and lean against you. She was always in the mix and thought we were her pack. 
Though it took a couple weeks to convince everyone that she was right for our family in the beginning, now I can't imagine the hole she will leave in it after our time together. Best $25 we ever spent. 
Big Girl
The Best Girl
Party Girl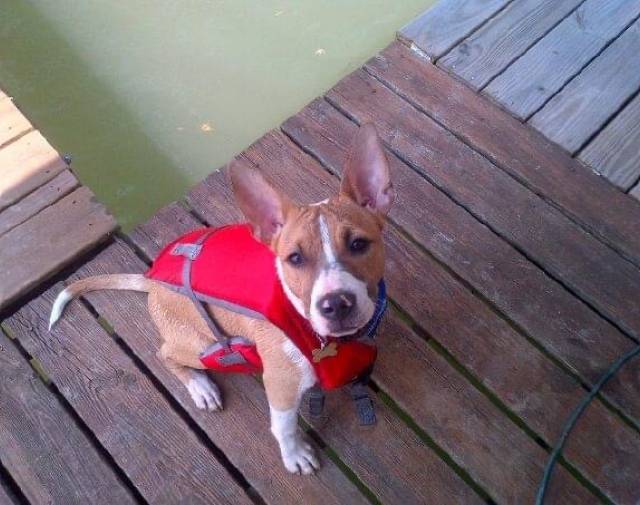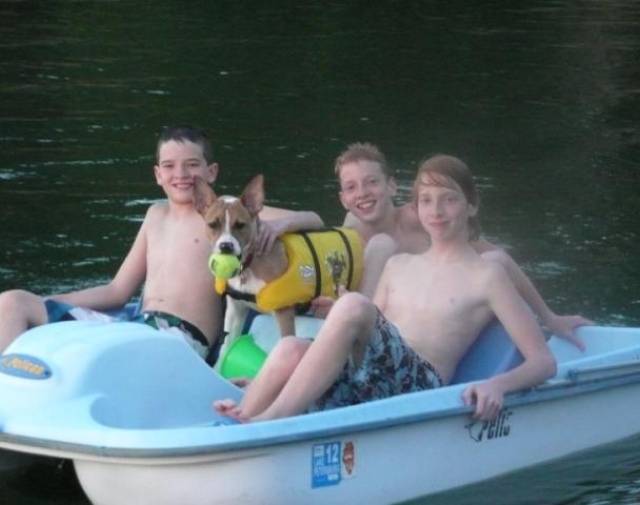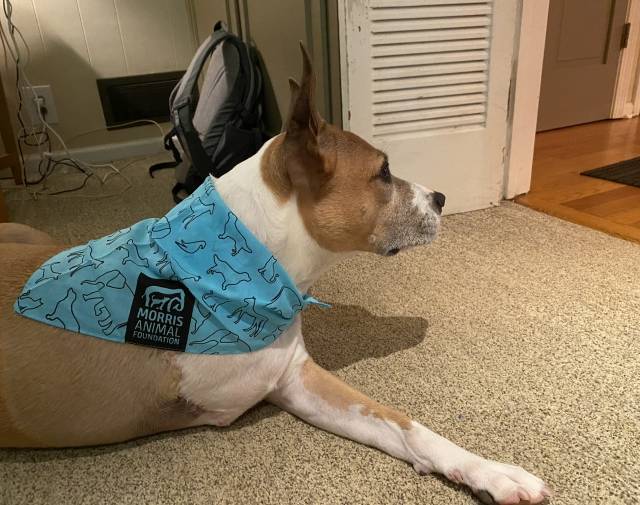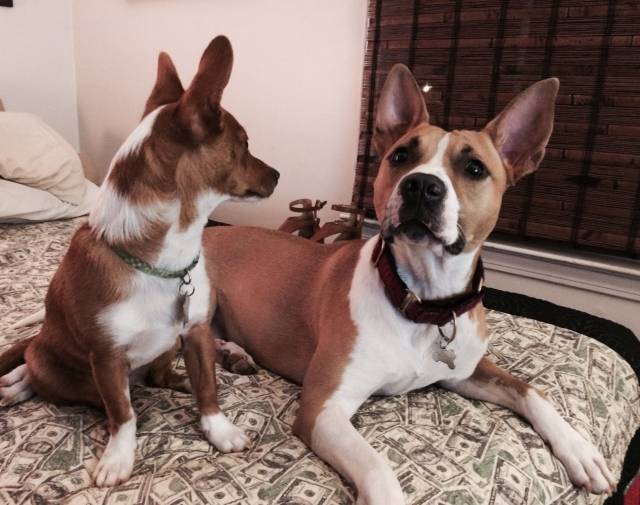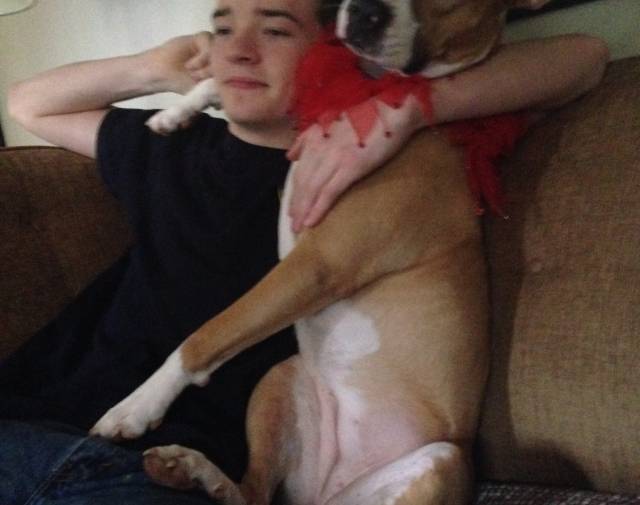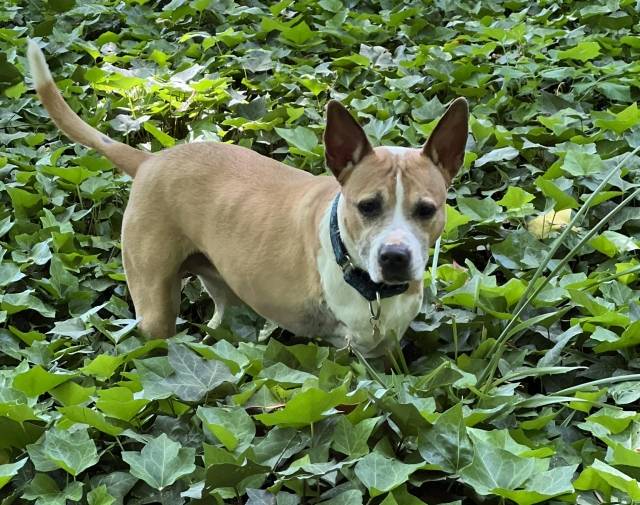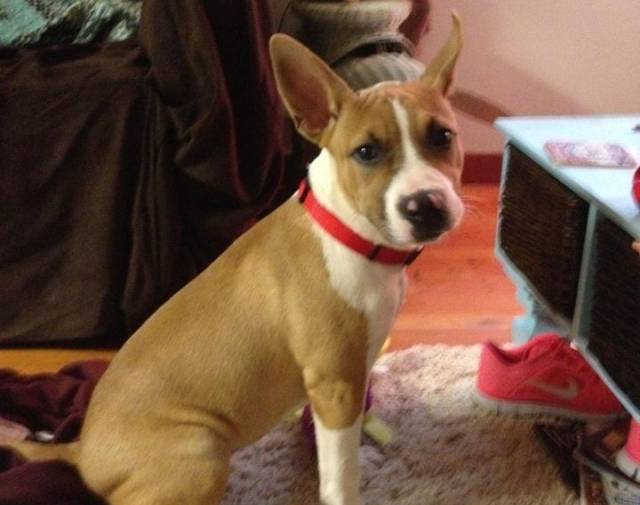 Remembering and honoring you every day, in many different ways
Emma Stamper donated in honor of Darla
The journey through grief is different for everyone, but we know support, community and sharing stories help make the experience one of remembrance, renewal and even celebration of the life lost. We hope you find comfort in the memorial you've set up for your companion and encourage you to share with family and friends so they can show their love and support.