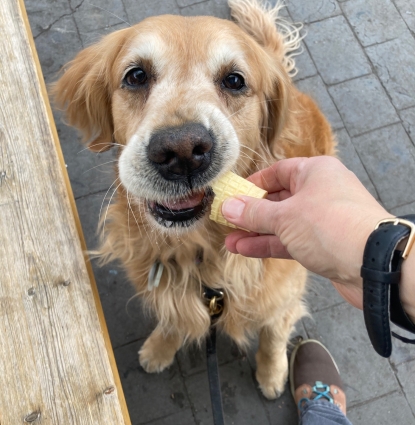 Golden Retriever Lifetime Study Hero Dog #608
Cali was a happy, silly girl who adored people. All people. Even as a young puppy, she wanted to meet everyone. The woman in the huge backpack and bicycle helmet at her vet office. The guys in black leather gathered around their loud, smelly motorcycles. Beloved friends (anyone she'd met at least once) and new friends (anyone she was about to meet). She made each person, even a random person walking down the street, feel as if meeting them was the Best Thing Ever. For her good friends, she had a dance, squeal-with-joy, and get-a-toy routine that made visits special.
For me, she was the best alarm clock ever. She'd greet each day with a happy dance, holding a favorite toy (pink owl was a lifelong companion). It's impossible to wake up grumpy with a dancing golden retriever urging you to get up and join her ... She was a great companion, hanging out in my office, reminding me to take breaks, and accompanying me happily on lunchtime walks. She lit up when I offered favorite destinations and activities: Want to go for a swim? How about some ice cream?
If we headed to the corner ice cream stand, she led like a dog on a mission. Once there, the longer the line the better: More people to meet. But she'd eventually get impatient and pull toward the order window. Or try to convince me to pick up someone else's order at the pickup window. Once her dog cone arrived, it disappeared within seconds. I suspect that the visit was more fun for her than the actual ice cream.
Cali loved ice cream, tennis balls, her flying disc. She adored people and her dog friends, loved her back yard and her big dog bed. She loved to swim and hike. Cali was always ready for an adventure, as long as it included swimming and snacks. She touched so many people with her sweet smile and happy, playful nature.
Happy optimist
Loved all humans
Best friend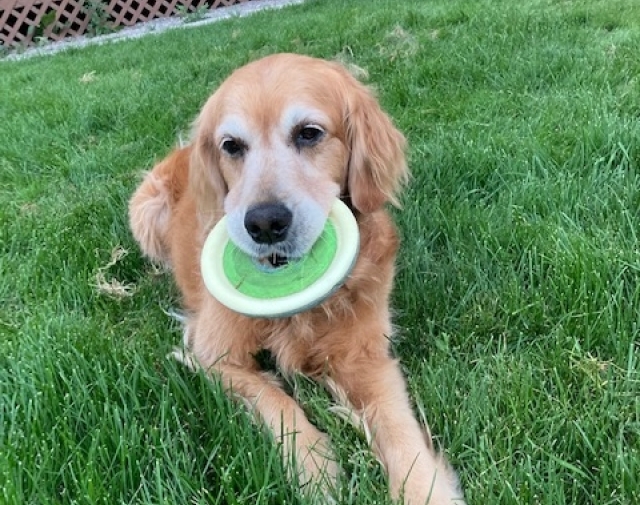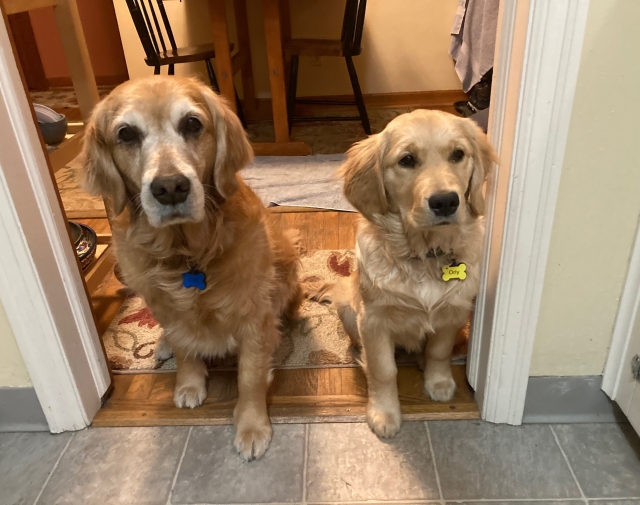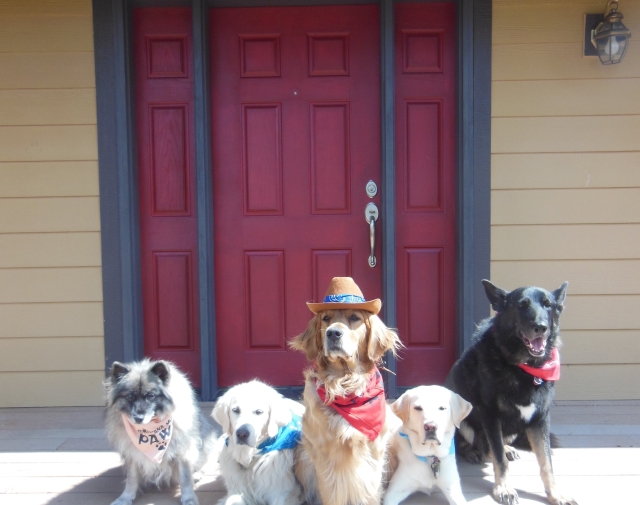 Remembering and honoring you every day, in many different ways
The journey through grief is different for everyone, but we know support, community and sharing stories help make the experience one of remembrance, renewal and even celebration of the life lost. We hope you find comfort in the memorial you've set up for your companion and encourage you to share with family and friends so they can show their love and support.