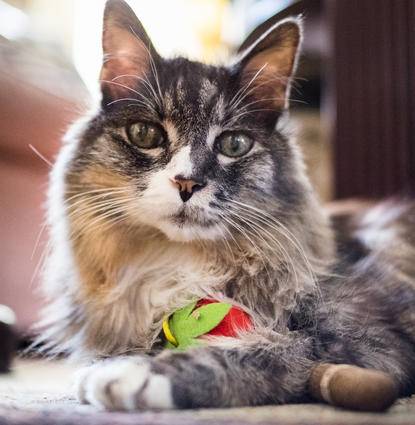 18 years of companionship, friendship, laughs, cuddles and purrs. 

Stealing graham cracker bites, making biscuits until he fell asleep.
Ash loved Christmas so much that we got him is own little Christmas tree to have up 365. 
 
Whenever I see or experience something, I often think "Ash would have loved this."
Ashie
Snuggle
Ash Handsome Man
Remembering and honoring you every day, in many different ways
The journey through grief is different for everyone, but we know support, community and sharing stories help make the experience one of remembrance, renewal and even celebration of the life lost. We hope you find comfort in the memorial you've set up for your companion and encourage you to share with family and friends so they can show their love and support.