Back to Stories & News
November 18, 2021 — Linda Nelson loves golden retrievers and she's been lucky that almost all the goldens in her life have lived well past 12 years of age. But that doesn't mean she hasn't been impacted by cancer, the leading cause of death in dogs over the age of 2.
"Two of my dogs, Woody and Ranger, had rather lengthy illnesses with cancer," said Linda. "It's just emotionally gruesome for owners and it's really hard on the dogs, even with the best of care."
After living through cancer surgeries and chemotherapy with her dogs, it struck Linda how many cancer stories she heard involving golden retrievers. And her observation is right. According to a survey by the Golden Retriever Club of America, approximately 60% of golden retrievers will be diagnosed with cancer sometime in their lives. Linda started to wonder how she could help change this startling statistic or make it go away.
Enter Flare, Linda's latest golden retriever to die of cancer. Flare was just two months shy of her 13th birthday when she passed away. One of her last gifts to the world was donating a sample of her blood to Morris Animal Foundation's Golden Oldies project.
"We really want to know what the secret sauce is for long-lived goldens," said Linda. "So, just when our almost 13-year-old Flare started to decline, we happened to hear about the Foundation's Golden Oldies project. We're excited she was eligible to enroll."
The Golden Oldies project is an offshoot of the Foundation's Golden Retriever Lifetime Study but is enrolling older dogs. Golden Oldies is collecting blood samples from long-lived goldens in the United States for genetic sequencing. Data will help researchers look for genetic differences between dogs that succumb to cancer before the age of 10 and dogs that live past 12 years of age.
By enrolling Flare in the Golden Oldies project, Linda is helping fill in a missing piece of cancer research – the role of genetics in cancer risk and longevity, and why some dogs like Flare live longer, healthier lives.
"Flare was a really healthy dog most of her life," said Linda. "The idea that maybe there is something in her genetics that allowed her to live so long intrigued me. Could Flare's gift make a difference and help solve the nature or nurture puzzle of cancer in golden retrievers, and maybe other dogs? I hope."
Linda mourns the loss of Flare but embraces what she calls the wonderful cycle of owning dogs – the grief of losing a dog and the joy that arises when the cycle begins again when she welcomes a new golden puppy. This time, knowing that Flare's last gift might help dogs live a healthy, double-digit life, makes the cycle just a little bit sweeter.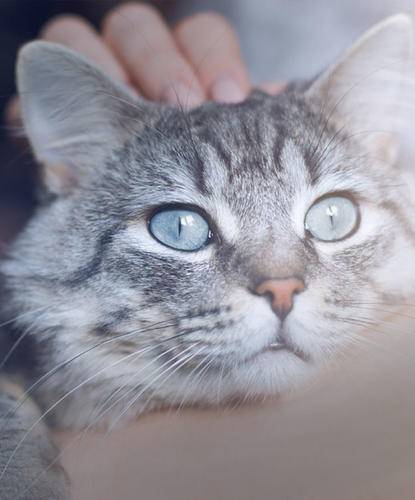 TELL THEIR STORY
One of the hardest parts of pet ownership is knowing you won't be together forever. Our new Furever Memorials can help, where you can create a free memorial, share photos and memories with family and friends, and become part of a supportive community.