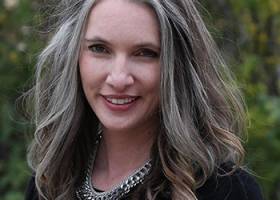 Tiffany Grunert
President & CEO
Tiffany is a veteran to nonprofit animal causes and joined the Morris Animal Foundation's Leadership Team in 2017, leaving her position of Vice President of External Relations on the Executive Team of the Denver Zoological Foundation.
During her 13-year tenure at the Zoo, she was known to many in the Denver community as the Zoo's spokesperson and known throughout the country as a communications and issues management strategist through her service with the Association of Zoos & Aquariums. Grunert led cross-functioning teams to open Denver Zoo's signature $55 million elephant exhibit and worked with other cultural leaders to ensure the reauthorization of the Scientific Cultural Facilities District Tax before joining the Morris Animal Foundation in March of 2017.
At home, Tiffany lives with her 10-year-old daughter, Basha, and Pawter, a handsome 3-year-old rescue pup. Tiffany is a member of numerous professional organizations, and serves on the board of her daughter's school.