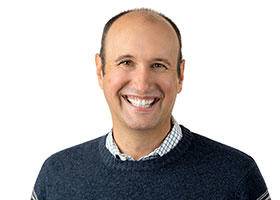 Greg Knaddison
Chief Technology Officer
Greg's passion is leading exceptional teams to build secure, functional web applications that unlock transformational value for organizations. A graduate of the Wharton School at the University of Pennsylvania, Greg's career started at Arthur Andersen and PricewaterhouseCoopers. He helped build data analysis tools that saved millions of dollars in annual revenue for large telecommunications companies like Comcast, Qwest, KPN, and Charter.

In 2006, Greg founded a consulting company focused on building high-traffic, interactive websites for clients such as The Economist, California Closets, Intel, and NREL. This company became a highly sought-after team of experts in event management websites and web application security, driven in part by Greg's authorship of the book: Cracking Drupal, published by Wiley. Acquia, the fastest-growing private software company in 2012, purchased Greg's company to expand on its enterprise offerings with more expertise in securing web applications. As the Director of Security Services at Acquia, Greg worked for clients including Fidelity, CenturyLink, and Savvis to secure their large-scale, innovative web applications.

As the first engineering hire at CARD.com, Greg managed all technical aspects of a VC-backed fintech serving underbanked people. Over a 6-year period, Greg became the Director of Engineering overseeing a 10-person team building a multi-channel product including website, Android and iOS apps, mailed communications, a call center, and automated phone tree (IVR). CARD.com maximized the affinities and A/B testing to achieve customer acquisition costs 10% of the debit card industry standard.

After years building value in for-profit industries, Greg was enthusiastic to find an impactful opportunity with a mission-driven foundation to become the Information Systems technical lead as a Sr. Software and Database Developer. In that role, he helped recruit and mentor the current exceptional team of individuals who successfully rebuilt the UBC tool to the in-house GRLS Database unlocking value in flexibility and user experience.