At Morris Animal Foundation, we work every day to improve and protect the health of animals through scientific innovation, education and inspiration. We are committed to fighting animal diseases worldwide in species ranging from cats and dogs to horses and alpacas; amphibians and wildcats to anteaters and elephants.
Discover the advances in health we've made for these animals. 
Our Global Impact
Species helped by country/region

10 major diseases we study


$160+ Million Invested
Our studies have led to significant breakthroughs in diagnostics, treatments and preventions to benefit animals worldwide.
25,000+
Species Benefit From Our Work
Our Partners
Our Partners help make the world a brighter place for animals.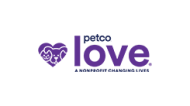 Make an Impact
Help advance the health of animals worldwide to give them a healthier tomorrow.
Honor Your Loved Ones
Your memorial or tribute gift to someone who has touched your life directly supports our programs and the health of animals around the world.
Their Future Depends on You
A brighter future for animals is possible – but only with your help! And, now through December 31, all gifts can be matched!